"God has given us a face;
for the expression of our face we ourselves are responsible."
Proverb
---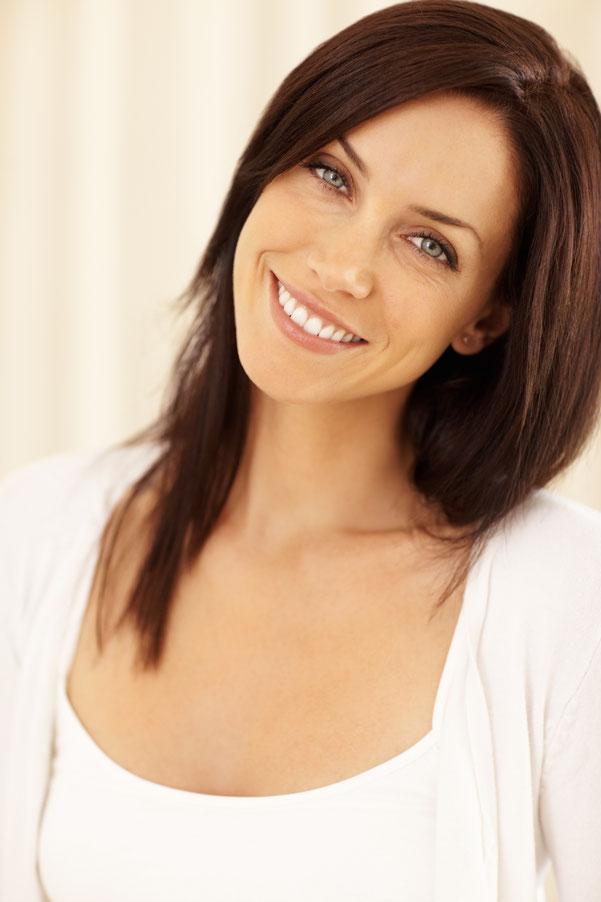 Our grandmothers were already old at 40. Today, women over 50 are in the middle of life - and at work. So what could be more natural than to feel and look good in these times? A study showed that many mature women over 55 feel better than some 25-year-old "power women". Women over 50 also want to communicate this to the outside world, dress fashionably and want to look attractive.
But what is beautiful?
 If you take a look around in modelling or certain society circles, the ideal of beauty seems clear: full lips, white teeth, snub noses, long legs, firm breasts and a flat, well-trained stomach.
Nice to look at - but do you really want to look like that? Isn't it the small, very individual subtleties, inside and out, that make us who we are? Certainly there are some things that make people attractive and others that make them appear less attractive in the eye of the beholder. 
Being beautiful also means feeling good, being in harmony with yourself and radiating this to the outside world. It is not for nothing that newlyweds are said to have this incredibly positive aura. Pregnant women also sometimes seem to literally radiate from the inside out.
Nevertheless, there are natural beauty flaws from which one may have been suffering for a long time and avoiding smiling, so that at some point the desire to correct them becomes overwhelming. And this applies to women and men of all ages.
---
Laughter is healthy
What dominates the aesthetics of a person's face?
When you first look at a face, you don't look at the eyes - but at the mouth, the teeth, the laugh - simply the mouth area.
An inhibited smile makes people look insecure and can also have an effect on the person's psyche. People who laugh heartily and have well-groomed teeth radiate positive energy and appear self-confident, healthy and attractive.
Bright, visible upper teeth and a harmonious gum line stand for a high level of attractiveness and a youthful, fresh appearance. And this is exactly what can be helped. I don't want to change people, but as an oral surgeon and dentist, if necessary, I want to give patients the opportunity to regain their self-confidence through their new smile. My grandmother was a seamstress. As a boy, I often watched her design, sketch, fit and make dresses, the gleam in the ladies' eyes and the interactions when trying them on included. It was nothing off the peg, but one-offs! Beautiful work.
The path to a new smile is like tailoring a dress - there are different "stages" to make it individually perfect. So what exactly is in store for you?
Step 1: Photo shoot
The first thing we do is take pictures of you in our in-house photo studio. The lips are my picture frame. We know from plastic surgery that the soft tissue follows the hard tissue. Based on the position of the teeth, I can therefore influence the appearance of the lips without using so-called injection techniques to create a natural or even sensual lip appearance.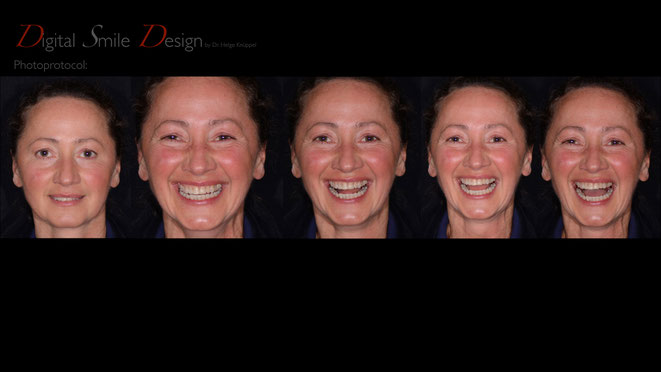 Step 2: We take measurements
On the basis of the photographs, we now carry out a facial analysis. There are studies on what the perfect length-width ratio of a face or the proportions of the teeth should be. As in architecture or art, we also work with a modified "golden section", on the basis of which the individual proportions of the teeth and the perfect size are calculated. This creates the optimal shape and also the matching gum line - we tailor to measure.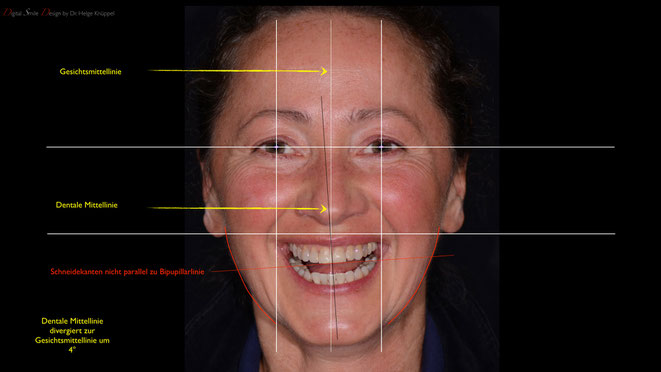 Step 3: What do you want to express with your new smile?
After calculating, the ideal tooth shape and potential gum line are selected in interaction with the patient. Many people believe that women's teeth are more rounded and men have more angular teeth. However, studies show us that this is not the case. Teeth are known to influence first impressions. The different shapes also convey different things to our counterparts. That's why it's really important to make the right decision here. What do you want to express with your new smile?
Step 4: The first digital design of your "dental dress
Once we have decided together, I create a digital montage of how the respective picture fits into the frame and thus what the "overall work of art" would look like. The patient takes this picture home and looks at it until they get a feeling for whether this is really true to their individual type: "Is this me?" Because not every patient needs or wants a Hollywood smile! Every patient has different expectations and aesthetic ideas. We find your new smile together in advance, before we have even manipulated your own teeth.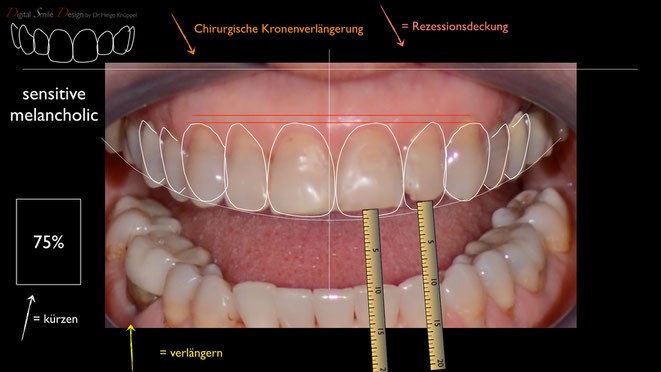 Step 5: Make a template
We make a template in our practice, which can then be transferred 1:1 into the scanner and implemented immediately.
Step 6: Fitting
You come to our practice a second time and the exciting moment follows: the template, the potential new smile is "tried on". A speech test is made and you go to the photo studio again. Does it really look good? Do I really feel comfortable with it? All these questions have to be answered. If you want to be even more sure, you can wear an aesthetic provisional in an additional test phase. It fits tightly and you can eat and drink with it normally. This way, you can test the reactions of those around you.
 Step 7: Perfectioning & Finishing
Once you have decided on your new smile, the completion and implementation in individual all-ceramic CAD/CAM restorations (more under Dental Manufacture) with digital intraoral impression by means of scanner can be implemented within one day. This means that on that day you will know that you will receive your new individual smile that meets your aesthetic requirements. After all, we all want you to leave the practice happy and able to say with all your heart, "Yes, that's me!" Finally, you can dare to laugh again in a relaxed and open manner and radiate from the inside out!
---